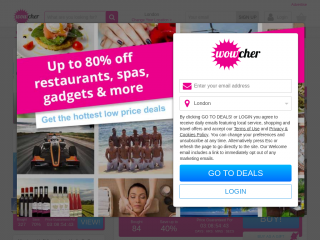 We are...
WOWCHER, a "deal a day" site that uses the power of group buying or bulk buying to get unbeatable deals on the best stuff to do, see, visit, eat and buy in a variety of cities in the UK.

The Wowcher Factor....
Bulk buying isn't just purchasing 20 cans of baked beans or 100 rolls of kitchen paper. Have you ever thought that bulk buying could be for an extravagant Thai massage or dinner at a Michelin star restaurant?