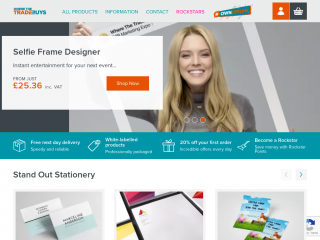 Where The Trade Buys are a London, Sunderland and Surrey based printing company with a vision to make ordering inspirational printed products simple.

Starting out life in 2010, Where The Trade Buys offers super-fast printing to large and small print companies, as well as graphic designers.

With a web site relaunch in 2015, resellers now have the ability to set their own prices whilst still using Where The Trade Buys powerful production capabilities and white label delivery services.