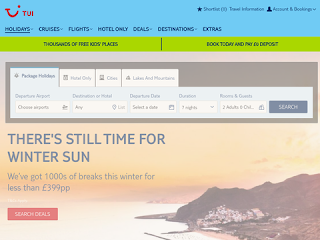 Personal Service
When it comes to arranging your holiday, you can click on our website, pop into one of our stores, launch our app or call our contact centre. While you're away, our 24/7 TUI Experience Centre means our global team of travel experts are on hand to help whenever you need us, while the TUI app lets you control your holiday from the palm of your hand. We're committed to protecting the planet, too, by actively looking out for the environment, local people and wildlife in the places you love to visit.

Handpicked hotels
All of our hotels are handpicked by our team of holiday experts. We also offer hotels where we've designed the full experience… Within our TUI BLUE collection, you'll find hotels that focus on families, couples and authentic experiences. TUI SENSATORI is all about luxury, TUI MAGIC LIFE serves up All Inclusive fun, ROBINSON is spot on for activities and RIU puts service at the centre of things. We've also created collections of holidays – like A La Carte, Platinum, and Small & Friendly – to make it easy for you to find your ideal hotel.

TAILOR-MADE EXPERIENCES
Our holiday portfolio ticks off everything from beach holidays and city breaks through to lakes and mountains getaways. We also offer tours, that let you experience exotic places like Costa Rica, Japan, and Australia in a brand new way, and multi-destination trips with over 5,000 combinations to choose from. Plus, our flexible flight options, taxi transfers and flights from your local airport mean you can design your perfect holiday, just as you want it.