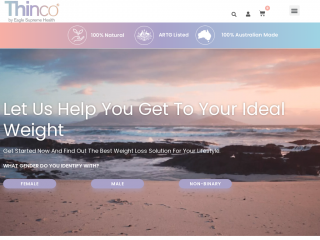 Thinco® is an all natural, easy, highly effective 3 step weight loss program designed by busy mum Karen Mileto.

It is designed to help you lose weight, regain your confidence, boost your energy levels, get your sexy back, focus on your health and wellness or simply to find your happiness again in your own skin.

The products and program are specifically tailored for busy women of all ages, created and supported by a team of women, as we understand exactly what your concerns are. We not only help you lose weight, with our proven, 100% success formula, we also teach you how to keep it off.