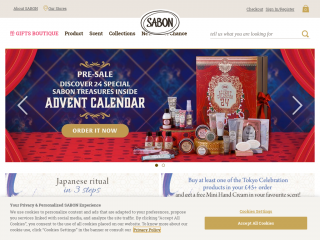 In 1997, 2 childhood friends opened a small soap shop, using a 70 year old native Australian recipe they had garnered from their travels.
SABON – from the semitic word "soap" was born.

From these fresh, handmade soaps, the brand expanded to body and home care, offering a wide range of products in delightful textures and fragrances.
20 years later, SABON is operated in 180 locations worldwide.