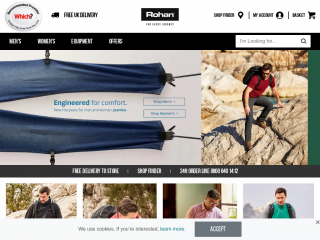 Back in 1972, Skipton, Yorkshire, around a kitchen table, two young entrepreneurs founded Rohan, which soon came to be an industry leading, technical outdoor and travel clothing brand.

Our gear is lightweight, highly packable, versatile, protective, easy to care for, and it'll simply and quietly improve the way you travel through your world, every day.

Rohan is your constant companion for every journey, whatever the journey.