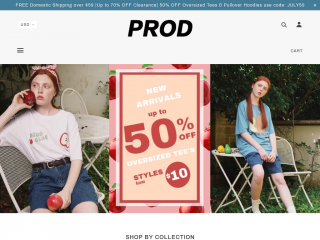 At PROD Bldg we make it easy and affordable to find what you love! Comfortable, trendy and ahead of the crowd. You deserve the best quality and style for your buck.

After years of establishment in China, PROD Bldg has finally come to the U.S. Owned and operated in Lake Zurich, Illinois, the heart of the Midwest, just outside of Chicago, the Windy City.

PROD Bldg continues to bring classic and simple designs. Taking inspiration from Chinese and Japanese motifs, we combine durable and incredibly soft fabrics with playful characters. Known for our abundance of unique designs and styles fit for everyone.

We refuse to follow - only set the trends.