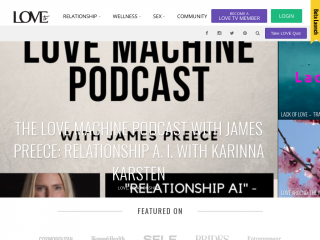 LOVE TV empowers your relationships in the digital age. We educate, entertain and lead you on a great adventure to succeed in love.

Our subscription membership program grows your capacity to speed up achieving your relationship goals.

Members of LOVE TV are led by top relationship experts on a liberating journey of personalized advice, AI leveraged chat technology and deeply helpful interactive resources to overcome relationship challenges and expand your heart and mind.

As a member of LOVE TV, you're supported by a positive community of like minds, looking for building quality experiences in love. You'll be improving upon their personal relationships, intimacy and well-being from the start.