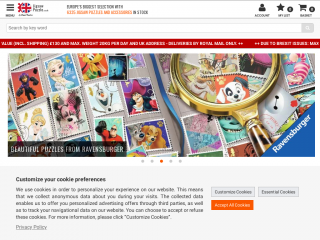 As on-line sales professionals since 1999, and in the games and toys market since 2004, we invest our skills and knowledge in internet sales and jigsaw puzzles.
We have been mailing 5 101 881 jigsaw puzzles at an unrivalled level of online service for 20 years.

As lovers of jigsaw puzzles, we recommend this internet site dedicated to beginners as well as experienced jigsaw puzzlers.