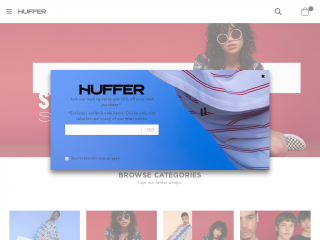 Born in the hills and praised on the street, Huffer has firmly settled itself as an iconic street wear brand inspired by innovation and style.

Since 1997 Huffer has uniquely brought together fashion and functionality delivering seasonal collections through to technical outerwear and print stories that graphically represent the brand. With a long history comes a depth of experience in the clothing game — including wholesaler's spanning Australia & New Zealand and ten flagship retail stores including huffer.com.au and huffer.co.nz

Huffer is Influenced by New Zealand and inspired by the world.