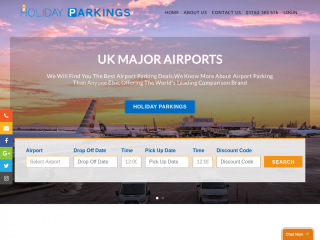 Holiday Parkings is a booking agent and an airport parking comparison site and brings the best deals on Meet and Greet, Valet, Shuttle and Airport Car Parking from the top brand names.

Customers can compare airport parking prices and other products, book through our website and get a great price! Our extensive knowledge about the UK's leading airport parking operators means that we get the best prices, and we pass the savings on to you.

We work with a number of well-known and reliable companies to ensure that your holiday gets off to a great start.

Simply tell us your airport, departure and return dates to get started now... booking online takes only a few minutes and is 100% secure.