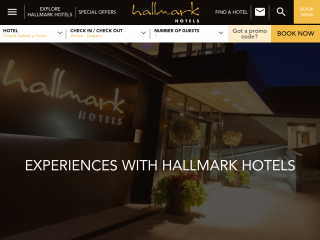 Hallmark Hotels is an exciting, fast growing hotel group which stretches across the UK from Aberdeen in the Scottish Highlands right down to the south coast in Bournemouth.

The Hallmark brand originally started in 2007 and, over a short period of time grew to eight hotels. In late 2013 – early 2014, the former Menzies Hotel group of 12 hotels and the original Hallmark Hotels were merged together. In 2015, the group was further strengthened by the acquisition of eight Feathers hotels, all based in the north west of England. This took the group to a collection of 28 hotels across the UK with over 2600 bedrooms and over 170 meeting rooms.

Now with a portfolio of 26 hotels, Hallmark Hotels has recently been acquired by LGH Hotels Management Ltd. We continue to be on a journey of integration, consolidating systems, improving our brand standards, listening to guest feedback to unify processes and fuse the brand together to create a force to be reckoned within the UK hotel market.