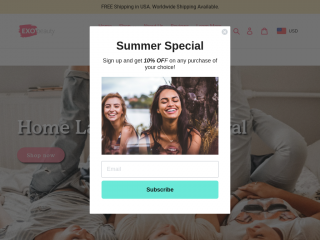 We don't just have the best at-home laser hair removal devices, we have a mission...EXObeauty's mission is to enhance beauty and promote healthy skin through the use of cutting edge technology and skincare using the finest ingredients.

Combining state-of-the-art age-defying skin care products allows EXObeauty to provide you with a full range of beauty products that complement one another for complete beautifying treatments.

Our products use ingredients specially formulated to reduce the appearance of aging and our formulators have developed exclusive, superior collections that work in complete harmony with one another.