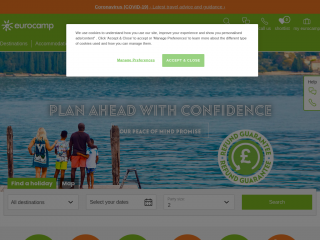 We build holidays around you. Not us. We've 150 parcs in wonderful locations throughout Europe, each offering its own unique recipe of active adventures, peaceful moments and soothing treats. The mix is different, but the promise is the same: holidays the way you want them.

Our site is designed with one thing in mind - we're here to guide you towards the parc that's just perfect for you.

Welcome to a summer full of possibilities. Welcome to Eurocamp.