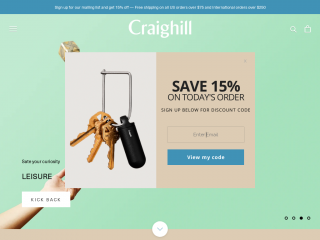 We are a product design and manufacturing brand that harnesses the power of machines to create enduring objects and bring a sense of wonder into people's lives. Founded by designer Hunter Craighill in 2015, we develop all of our products in our Brooklyn studio and partner with leading factories around the world to bring the designs to life.

We work towards nurturing a culture of curiosity through the exploration of new processes, new materials, and new product types—and by sharing what we discover with our community.

We believe that by understanding how a product is made—and the thinking that goes into its design—we can increase appreciation for the objects in our lives and discourage a culture of consumption and waste. By fostering consciousness of the built world, we can help shape a brighter future.