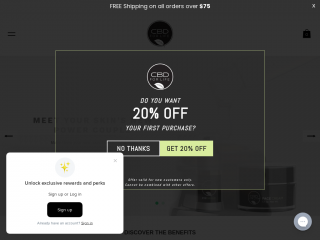 We're a CBD wellness-beauty brand created to help you be your best self.

Our upscale products have the highest quality of natural ingredients and are never tested on animals. Created with the healing powers of nature, CBD for Life's advanced technologies renew, hydrate, and restore the skin to a state of optimal wellness.

CBD synergizes naturally with the body's endo-cannabinoid system creating ideal overall health. CBD for Life's revolutionary formulas help reduce pain, inflammation, and stress while promoting anti-aging, rejuvenation, and vibrancy. 99% Pure CBD extract is of the highest quality European CBD derived using the GEM extraction method.