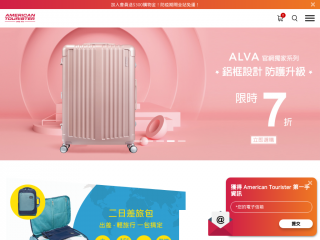 American Tourister has been offering youthful, vibrant and reliable luggage for over 80 years, since the company's inception in 1933. Acquired by Samsonite in 1993, American Tourister is infused with the spirit of fun and adventure, and continues to benefit from the expertise, knowledge and leadership from the world's leading luggage brand.

American Tourister sets the standard for playful luggage collections that can withstand even the toughest quality critic. With a vast range available, the colorful products offer fantastic value for money

Ever forward-looking, the company continually invests in new ways to engage and connect with globetrotters offering a wealth of resources, connectivity and entertainment. Ideal for young, enthusiastic travellers eager to discover the world in an active way, American Tourister enables independent-minded people express themselves, have fun and explore new horizons.